Upcoming  2016 Events at Sandbanks Provincial Park
For most recent updates and newest information about the Friends' events, please look at our Facebook Page…
Mother's Day at the Park – Guided Nature Walks
Date and Times: May 8th, 1000 and 1400 hrs
Join the Friends for two guided walks within the park. Well-known Park Naturalist Yvette Bree will be conducting these educational walks. The walk at 1000 will feature the "Spring Things" tour featuring both flora and fauna. Meet at West Point for this tour.
The 1400 tour will have an emphasis on "Wonderful Wildflowers" that are just emerging in the Park. Meet us at the Nature Centre with a vehicle (or a ride).
Everyone welcome!
Be sure to bring your camera or binoculars!
Friends' Nature Shop… Season Opening!
And a reminder… May 8th, 2016 is the first day of the season to visit the Friends' Nature Shop. Be sure to drop by, check out our new merchandise for 2016, or simply to have a coffee and say hello to some of our hard-working members! Open from 0900 – 1600!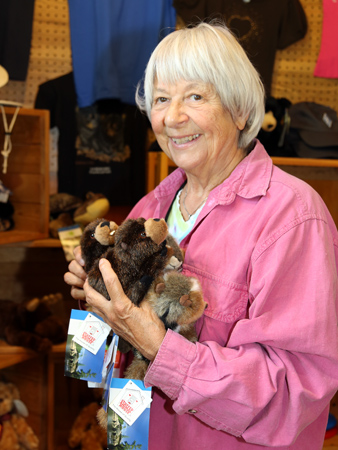 Winterfest at Sandbanks Park on Family Day
Date and Time:  February 15th, 2016 1220 – 1530 hrs
Events:
Outdoors:  Cross Country Skiing, tobogganing, snowshoeing, bonfire
Indoors:    Children's  activities, live music with Mark Despault and friends, heart-warming chili, hot chocolate, tea and coffee
Where: Sandbanks Provincial Park  at the Maple Rest Heritage House on County Road 12; the red-brick building is just north of the entrance to the Sandbanks Day Use area on the west side of the road.
Sponsored by The Friends of Sandbanks
Free event!
Bring your instrument along and join in on the musical "Kitchen Party Jam."
Have a look at some photographs from the 2015 event…
Throughout the Year Look for our Book – Sandscapes
Learn more about the park we all love. Sections on geomorphology/formation, history and biology full of wonderful photographs.
Copies available at the Nature Shop in the park during summer season and weekends during shoulder seasons.
Books & Company, Main St, Picton has plenty of copies for sale year-round. As you travel the county it is available in other locations as well.
Not on our mailing list?
Drop us an email at media_relations@friendsofsandbanks.org